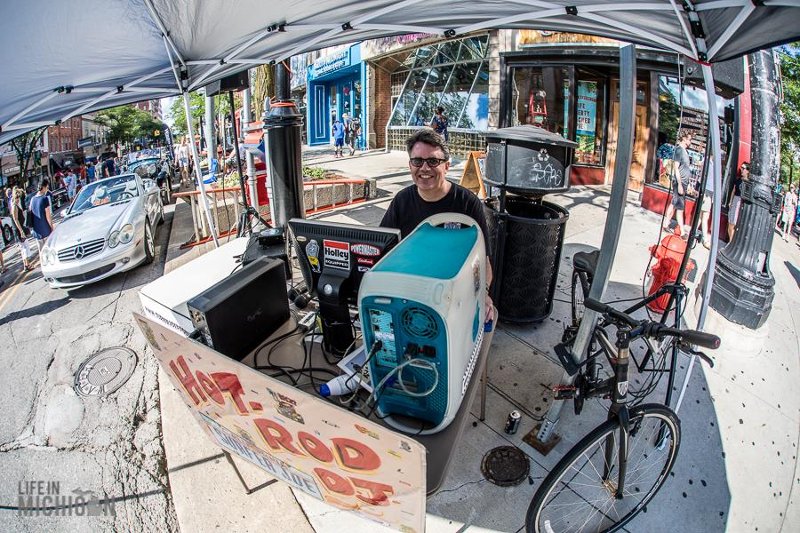 Back in the late 1970's, I was a rock/punk/new wave enthusiast and DJ at a college radio station, and have been an avid record collector ever since. I dig classic rock 'n' roll the most, and especially surf music and hot rod music. I played my first gig as a "Hot Rod DJ" at
Art 634 in Jackson
in 2008:

DJ's at most car shows typically play familiar 1950's and 1960's rock 'n' roll oldies. My show at Art 634 was unique because I played ONLY songs about cars. I believe that the key to success is to have plenty of material, and to mix styles from different eras to please the widest age range. I have over 25 hours of hot rod music recorded on my Apple PowerMac G4. Most of these songs are from the golden age of car songs (1950's and 1960's), but I also have quite a few tunes from the 1970's and 1980's. Most of the newer recordings I have (i.e., recorded in the past 20 years or so) are from surf'n'drag revivalists like the Boss Martians, the Eliminators, the Volcanos, the Tormentos, and the Untamed Youth. Of course, I also play requests from my extensive collection of rock'n'roll, R&B, soul, country and pop tunes.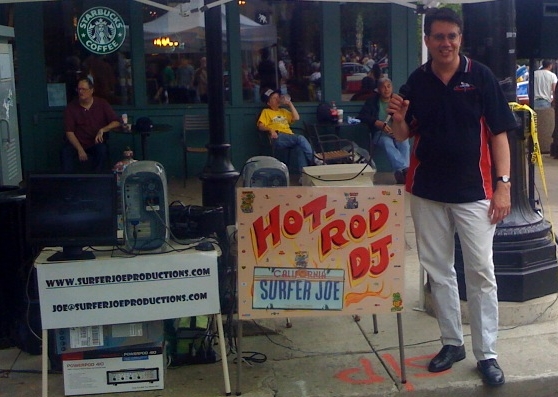 I look forward to playing at your upcoming Michigan auto event!
Sincerely, Joe DuPont, a.k.a."Surfer Joe"